CHILDRENS VIDEOS
BECK VIDEO & CD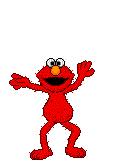 Use code 111-968 when ordering

---
CHILDREN'S VIDEOS TO EDUCATE AND ENTERTAIN
The children's videos offered in our catalog are some of the best available in the industry. But we don't just offer videos to entertain children. We also offer a HUGE selection of educational videos. Our cd-roms are also geared more to education than to the violence so prevalent in multi- media these days.

For older children, our "Wonderworks Family Films Series" offers a broad range of choices. Movies such as "Lion, the Witch, & the Wardrobe", "Caddie Woodlawn", and "Walking on Air" entertain while teaching. "Baby-Sitters Club Series" encourages children to read as they follow the adventures of Claudia and her friends. Children of all ages will enjoy the "Bell Science Series". Aesop's Fables have a moral at the end of each story. For younger children, "Sesame Street", "Dr. Seuss", and "Berenstain Bears" will keep them happy for hours!

This page will have input from all of our children, and we will occasionally spotlight the children and their favorite activities. This page will change on a regular basis so bookmark us and check back often.


See if you can solve this riddle. If you know the answer, sign the guestbook and tell us. We will print the answer next week.
What phrase is represented by the following letters:
GL A SS
Help this dog to dream of bones! BONE DREAMS This game is exactly like hangman - you must guess a secret word by trying different letters of the alphabet. Each time you miss a letter, one of the bones in this dog's dream disappears. Guess right, and he has sweet,bone-ified dreams!
Courtesy of Bonus.com Please visit them for more games.
As we develop more skill in writing web pages, we will add some interactive games and puzzles.
This week, we want to start a joke book. Only G-rated jokes are acceptable. Sign our guestbook, and tell us your favorite joke. The ones we think are the funniest will be printed on our webpage (with your name). To start you off on the right foot, here is a joke:
What did the elephant do when he broke his toe?
The answer is at the bottom of the page!


---
Beck Video & CD
camerond@oceanic.net


55-461 Naniloa Loop
Laie, HI 96762
United States
Sign My Guestbook View My Guestbook
We are a mother/daughter team (Liz is the mom, Mindy & Melanie are 2 of her daughters) who feel that family is the very important. Liz is in the Grandmother phase of her life and currently has 11 grandchildren, with 3 of her 5 children married. Mindy (who is the baby of the family), has 3 little girls and is waiting patiently to adopt(hopefully a boy!). Melanie (the oldest) has 3 boys and 3 girls.
---
Beck Video & CD Links
Tons of children's videos! Use code 111-968 when ordering.
Come and visit our home page!
Win a FREE video. A new winner every week!
Get fit in the privacy of your own home!
---

Beck Video & CD Children's Page has been visited
times.

The answer to the joke is: He called a Tow (TOE) Truck!
Member of the ComeVisit Network